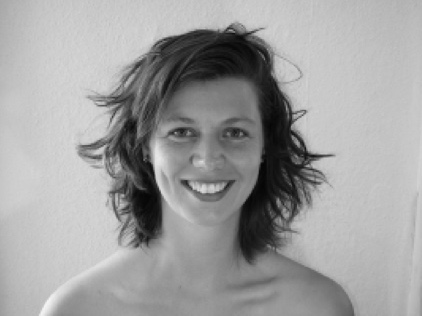 Mariella Greil
University of Applied Arts
| | |
| --- | --- |
| Email | mariella.greil[at]gmail.com |
| Website | www.mariellagreil.net, https://choreoethicalassemblages.home.blog/ and www.choreo-graphic-figures.net |
| Project Name | Choreo-ethical Assemblages |
| Publication Page | http://www.mariellagreil.net/files/publication-list2022mariella-greil.pdf |
| Field of research | Mariella Greil works internationally in the field of performance and practice as research. Her main areas of work as an artist are performances, tableaux vivants, installations as well as collaborations with artists of differing media. Her performances often have a proximity to conceptual art and an affinity for the creation of sensate, affective intensities. She is particularly interested in the meaning, weight and generative forces of engagement within performative encounters, proposing a shift from spectators to wit(h)nesses. She is dedicated to artistic practice, practice as research and the practice of theory in equal shares. Wit(h)nessing and solidarity, somatic practices, feedback frames, reflection and collaboration processes, expanded choreography and the discourse around embodied knowledge are her main areas of interest. |
| Keywords | performance I ethics I encounter I bare bodies I tresholding |
Mariella Greil, works as artist & researcher focusing on contemporary performance, especially its ramifications into the choreographic and the ethical. She currently pursues her habilitation 'Choreo-ethical Assemblages – Narrations of Bare Bodies' (Elise-Richter-PEEK) at University of Applied Arts and and leads the INTRA project 'Passenger Diaries' with KT Zakravsky and Lucie Strecker. Since 2019 she contributes to the Antenna Research and Teaching at Angewandte Performance Laboratory, lectures internationally and is a regular mentor at ArtEZ and Codarts in the Netherlands.
Previously she was Key Researcher in 'Choreo-graphic Figures: Deviations from the Line' (2014-17). Together with Emma Cocker, Nikolaus Gansterer and Simona Koch she was awarded the SAR RC Prize for Best Exposition 2019 for 'Choreo-graphic Figures: Scoring Aesthetic Encounters'. In collaboration with Prof. Vera Sander she developed the artistic conception of the Biennial Dance Education 2016 at the Hochschule für Musik und Tanz in Cologne, where she accompanied the international group of MA and PhD students as a mentor and facilitated the roundtable 'Forms of Research'. She was Associate Researcher at 'performance matters' (AHRC, 2009-2013) in London, a creative research project, exploring the cultural value of performance, its increased public presence and vital force, and its extensive circulation as a concept and metaphor in critical discourse.
Her work explores a politicized practice, aiming at trans-subjective, communicative processes, enabling performative encounters. Using expanded choreography and somatic practices as compositional tools, it is her interest to unsettle and interrogate the transitional thresholds crossed through sustained life practices of experimentation.