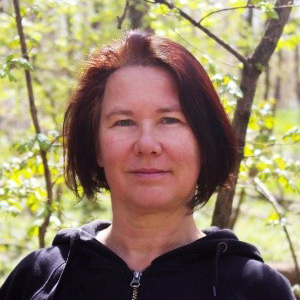 Gerlinde Mauerer
Department of Sociology, University of Vienna
Gerlinde Mauerer is head of the research "Gender and Family in Motion. Parental Arrangements". In this study, she empirically investigates parents' dual reconciliation of employment and childcare in Austria since the implementation of new childcare benefits in March 2017.
Her main fields of research and teaching are family and gender research, masculinities and men's health, empirical research. Further research interests are sociology of health and illness, and feminist theories.
Recent Publications (Selection):
Mauerer Gerlinde (2022, in German): Eltern zwischen Erwerbstätigkeit und Fürsorge. Familiäre Kinderbetreuung und Karenz im Wandel . ÖIF Newsletter 11/2022, p. 1-4. https://www.oif.ac.at/informationsdienst-beziehungsweise/2022/.
Mauerer, Gerlinde (2021, in German): Work-Life-Balance und geschlechterspezifische Vorannahmen am Arbeitsplatz. Ergebnisse aus der empirischen Forschung zu Elternkarenzen in Österreich. SWS – Sozialwissenschaftlichen Rundschau, Heft 1/21, S. 43–62.
Mauerer, Gerlinde; Schmidt, Eva-Maria (2019): Parents' Strategies in Dealing with Constructions of Gendered Responsibilities at Their Workplaces. Soc. Sci. 2019, 8, 250.Abstract: https://doi.org/10.3390/socsci8090250.
Mauerer, Gerlinde (2018): Both Parents Working: Challenges and Strains in Managing the Reconciliation of Career and Family Life in Dual-Career Families. Empirical Evidence from Austria. https://doi.org/10.3390/socsci7120269.
Mauerer, Gerlinde (2018): Paternal Leave and Part-Time Work in Austria: Rearranging Family Life In: Arianna Santero, Rosy Musumeci (ed.) Fathers, Childcare and Work (Contemporary Perspectives in Family Research, Volume 12) Emerald Publishing Limited, pp.183 – 207. https://www.emeraldinsight.com/doi/full/10.1108/S1530-353520180000012008
Edition:
Mauerer, Gerlinde, co-edited with Sveva Magaraggia, Sveva and Marianne Schmidbaur (Eds.) (2019): Feminist Perspectives on Teaching Masculinities: Learning Beyond Stereotypes, Teaching with Gender Series Volume 14, Routledge, London, New York: 78-102. https://www.routledge.com/Feminist-Perspectives-on-Teaching-Masculinities-Learning-Beyond-Stereotypes/Magaraggia-Mauerer-Schmidbaur/p/book/9780367193287.